GAME TIME CHANGE: Boys Soccer game versus Scottsbluff on Monday, March 29th will be played at 4:00 PM and 6:00 PM at Bauer Field at NPHS. The JV will play in the first game with the Varsity to follow afterwards. School calendars have been adjusted to reflect the change. #WTMB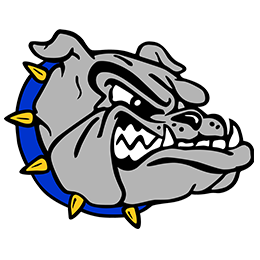 The Bulldogs fall to Kearney in boys Varsity soccer tonight 0-3. The NPHS boys will be back in action on Friday as they travel to Omaha Central to take on the Eagles at 5:00 & 7:00 PM!! #WTMB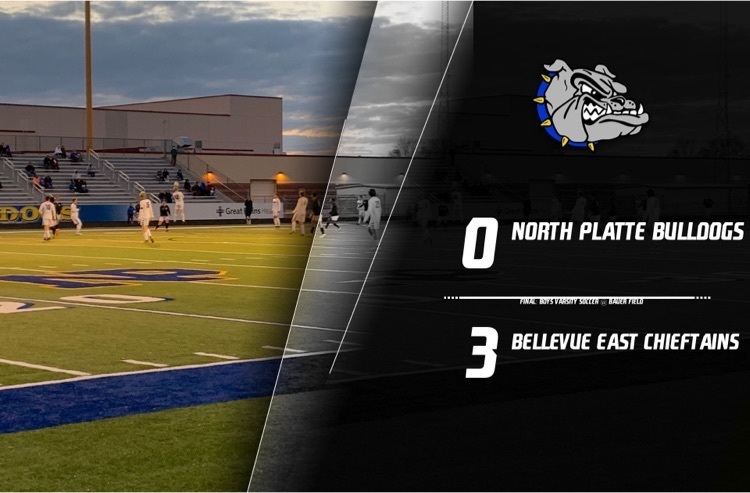 Lady Dawgs fall to the Bearcats in Varsity girls soccer action at Bauer Field tonight. They will host Elkhorn South on Saturday with JV playing at 12:00 and Varsity at 2:00! #WTMB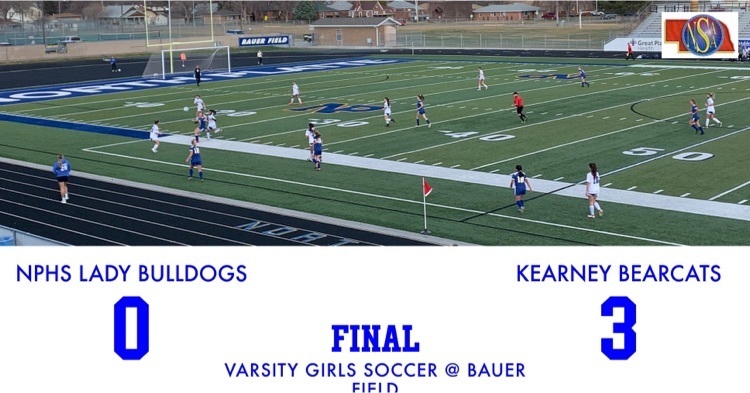 We missed you at the NPHS National Honor Society Bulldog Blood Drive in early March, but you can still support our scholarship blood drive at a special drive on Friday, March 26, 2021, at the American Red Cross Donation Center, 1111 S. Cottonwood Street, from 9 a.m. to 3 p.m. Each donation helps build our scholarship total for our NHS seniors and helps up to three patients. Appointments are strongly encouraged so social distancing can be practiced. Your donation is essential. We'd like to show our gratitude for being a vital part of our American Red Cross community with a special gift. Get an exclusive Red Cross T-shirt when you come to give March 15-26, while supplies last. To make an appointment for this event, visit
www.redcrossblood.org
and use sponsor code "bulldogblood" or call 1-800-RED CROSS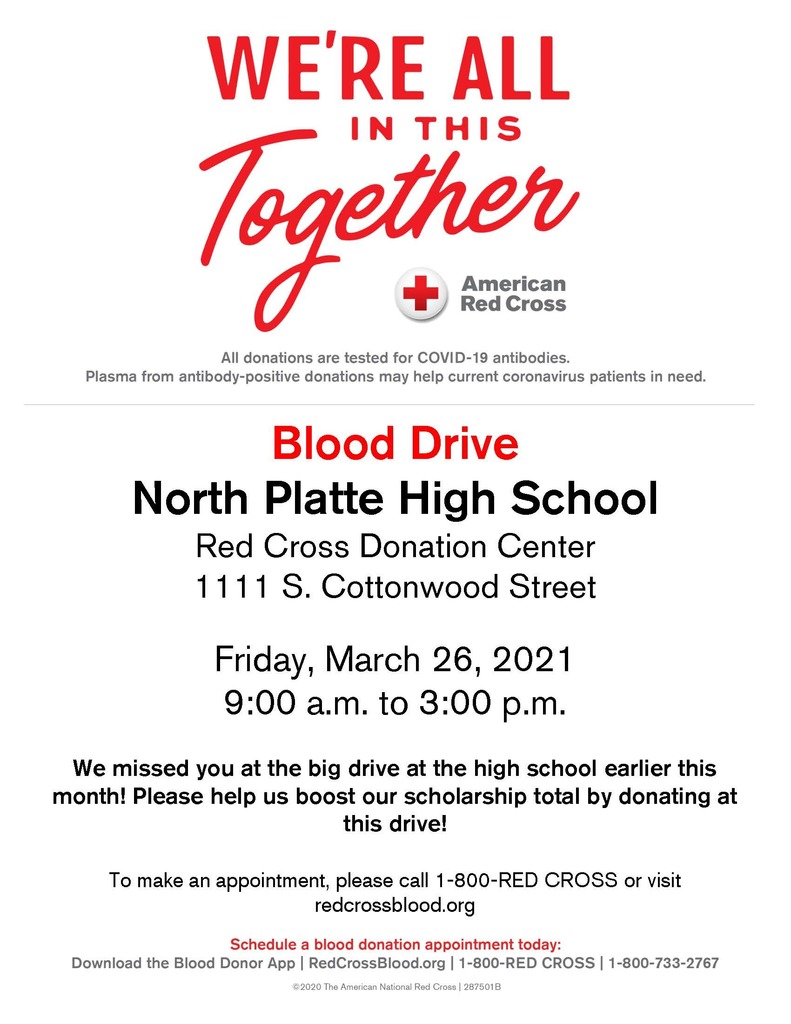 SOCCER GAMEDAY!!! Come out to Bauer field tonight & support the Dawgs as they take on the Kearney Bearcats in Varsity soccer action starting at 5:45 PM!!! If you cannot make it to the game tonight, it will be LIVESTREAMED at
https://northplattepost.com/category/live-streams
#WTMB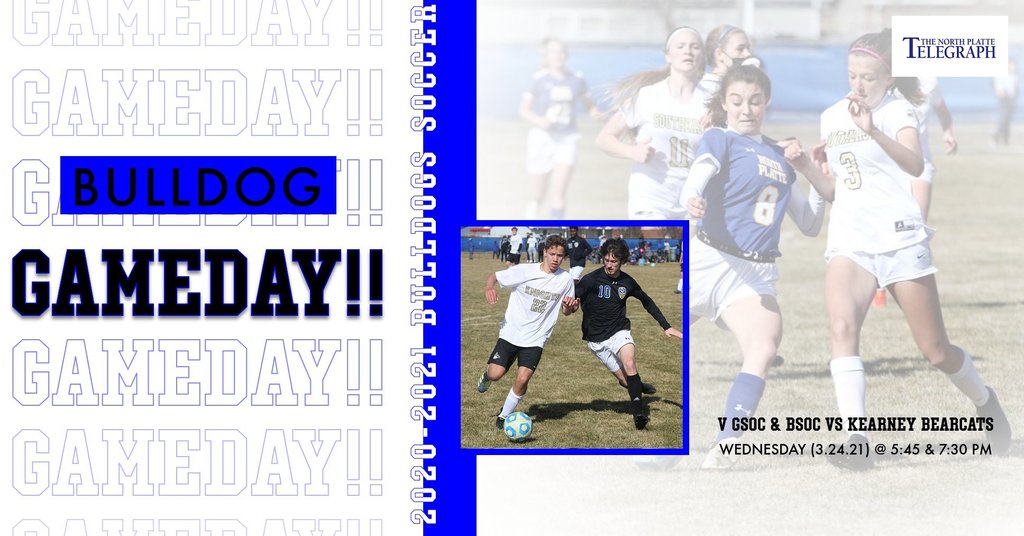 COVID-19 Plan Update Visit the link below to better understand the district's steps to slow the virus's spread and adjust various safety protocols in our schools. We share our plan to conclude this school year with in-person learning while providing a healthy and safe learning environment for our students, staff, and community. *Please note, as has been the case with all NPPSD pandemic plans, this plan is subject to change at any time. Visit this link to view the Updated Plan
https://www.nppsd.org/page/covid-19-resources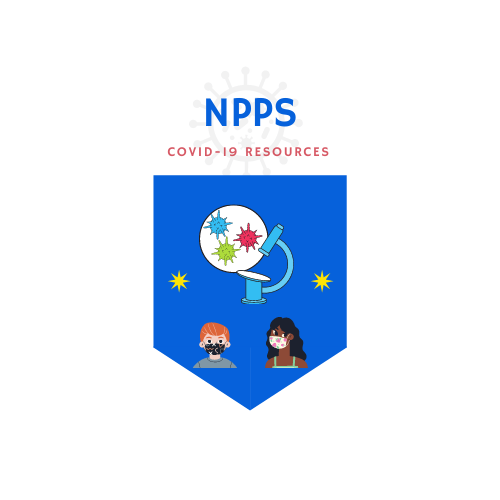 NPHS Activities welcomes Josh Bruck as the new sponsor of the NPHS Student Council! We are excited to have Mr. Bruck leading STUCO in the coming year and are confident he will continue the strong program of service Mrs. Werkmeister has in place at NPHSl! #WTMB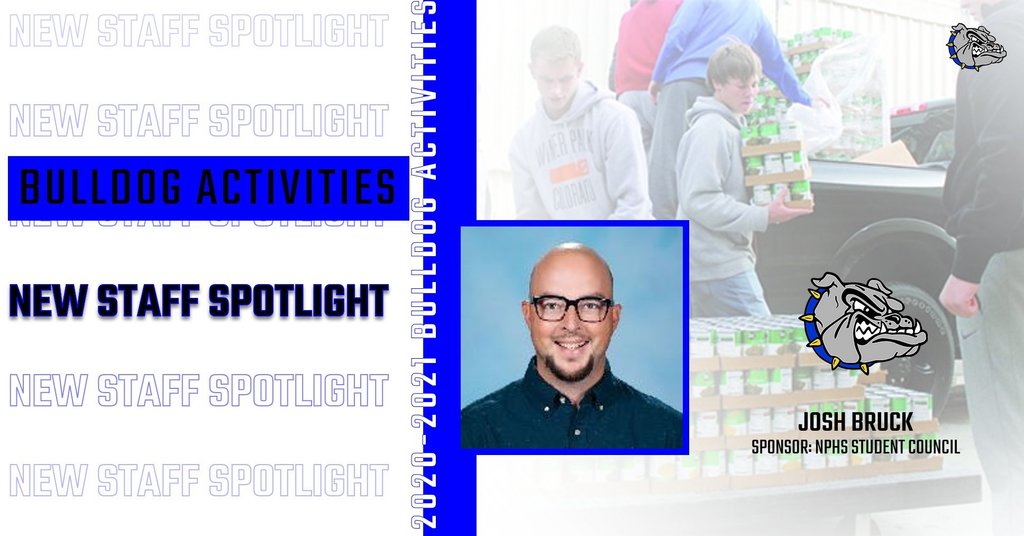 FYI - North Platte, Nebraska –Now scheduling 18 years of age and older for COVID-19 vaccines West Central District Health Department (WCDHD) is now scheduling individuals 18 years of age and older for the COVID-19 vaccination. WCDHD is hosting a vaccination clinic at 1225 South Poplar, Suite 100 in North Platte, NE, Tuesday March 23, 2021. Anyone 18 years of age and older and needs their FIRST DOSE, is eligible. Please register ahead of time at vaccinate.ne.gov. If you are unable to register electronically, WCDHD staff are helping those who need assistance on a first come, first serve basis at the vaccination clinic location. If you did not have a previously scheduled appointment, please expect possible wait times. If you already have a COVID-19 vaccine appointment scheduled at WCDHD or another location, please keep that appointment time. Where: 1225 South Poplar, Suite 100 North Platte, NE When: Tuesday, March 23, 2021 Time: 8:45 a.m. 11:15 a.m. and 12:45 p.m. to 4:00 p.m.


Just a reminder that tonight's varsity soccer games versus Kearney have been POSTPONED until tomorrow (3.24.21) with the game times remaining the same. Please stay safe and warm today and we look forward to seeing everyone out there tomorrow evening! #WTMB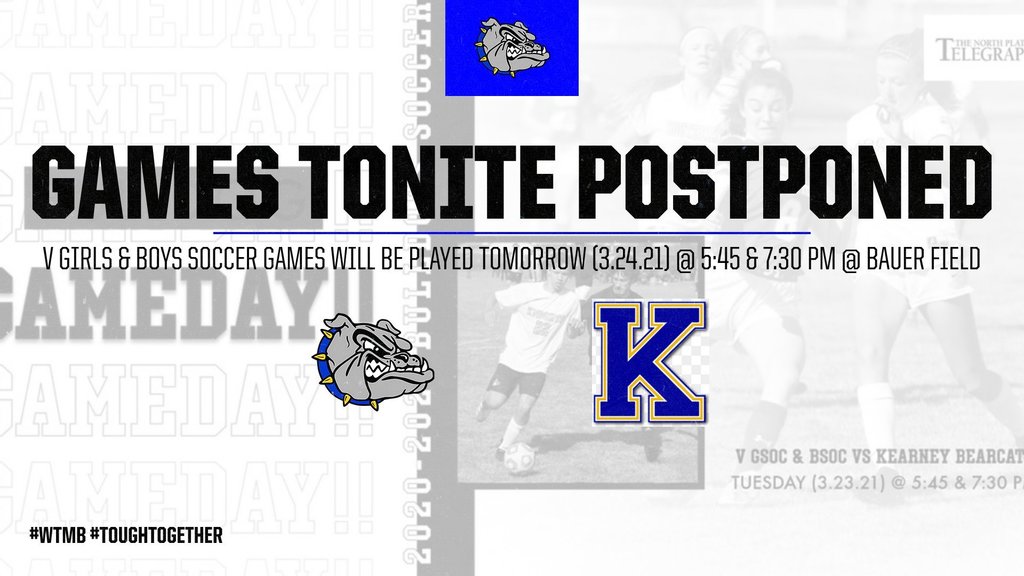 SOCCER GAMEDAY!!! Come out to Bauer Field and support your Varsity Bulldogs Soccer teams as they host the Kearney Bearcats starting at 5:45. Please check spectator guidelines & live stream links in link provided: LINK-
https://trst.in/UUKcGg
Good luck athletes & coaches!!! #WTMB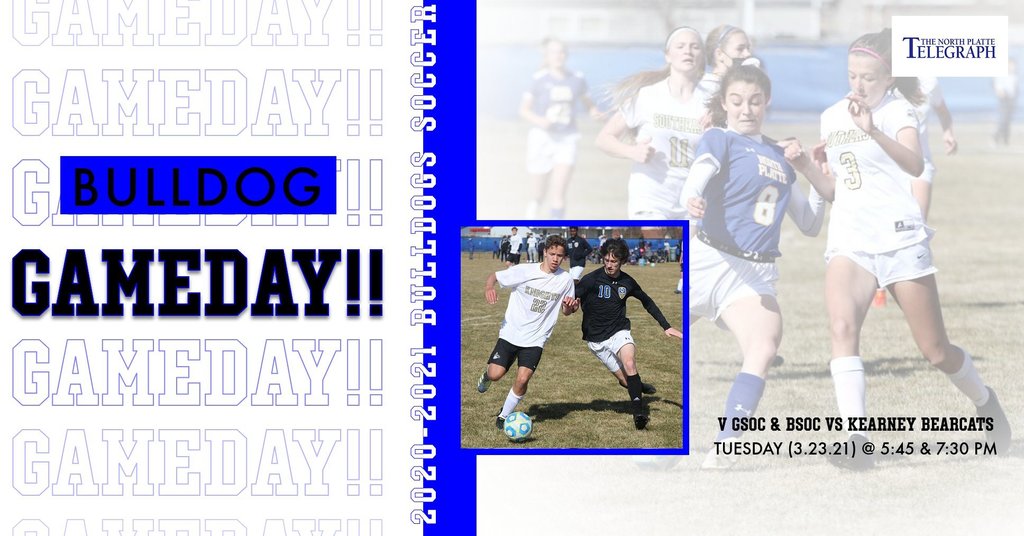 Tuesday, April 13, 2021 North Platte High School 1220 W 2nd Street 1:00 pm - Until Food is Gone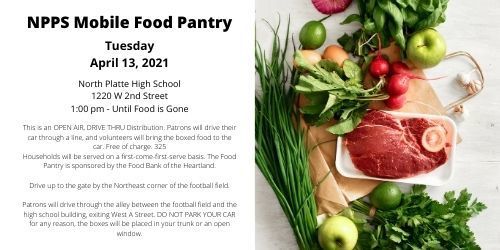 HATS OFF once more to the cast & crew of the NPHS Musical "Ranked" for their tremendous performances this past weekend here @ North Platte High School! The time & effort the students, Mrs. McDaniel, & Mrs. Purdy put into the show was clearly evident and enjoyed by many! #WTMB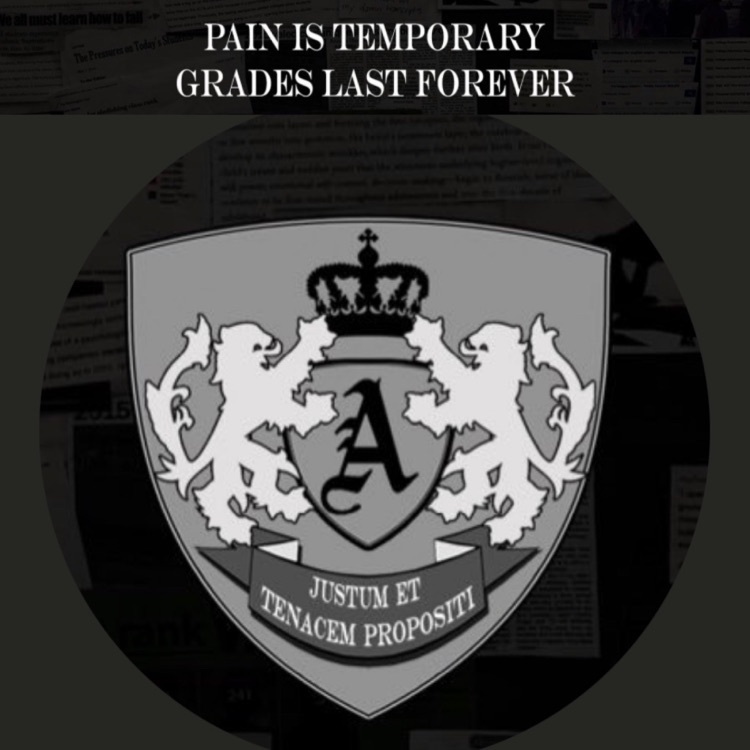 North Platte Public Schools has the following high school coaching/sponsorship positions available for the 2021-2022 school year. If interested, please email resume and/or list of experiences to North Platte Public Schools Activities Director, Jordan Cudney, at
jcudney@nppsd.org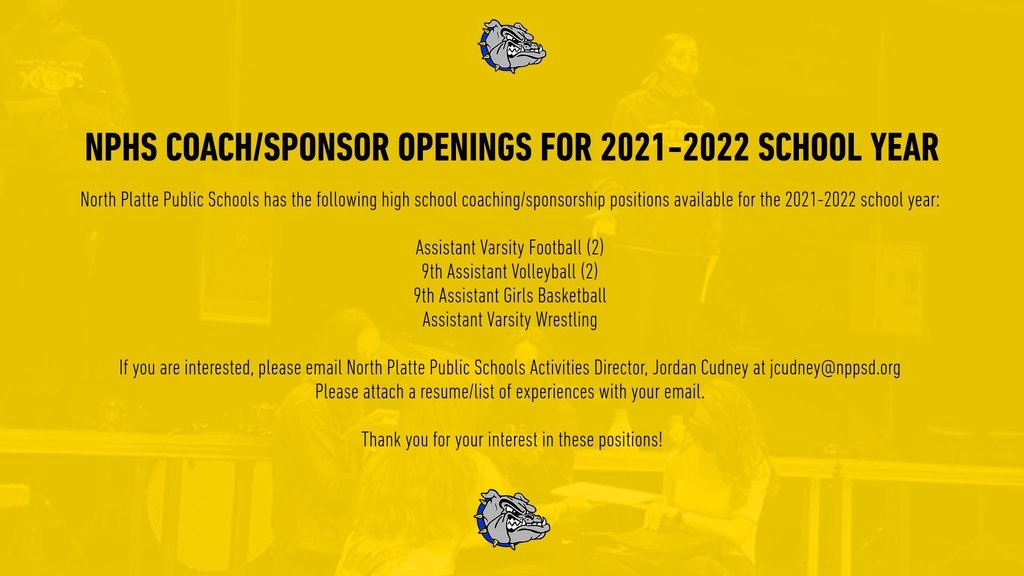 Below is a link which will provide the most current information concerning THIS WEEKS home and away contest live stream links, fan restrictions, face covering requirements, and availability of concessions. LINK:
https://trst.in/FHXeQ4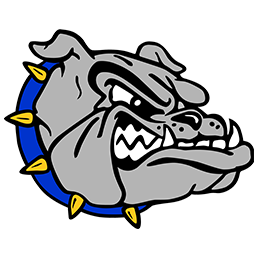 NPHS SPECTATOR GUIDELINES for the week of March 22nd 2021. Per NSAA requirement we are still REQUIRING masks upon entrance to an NSAA event and they can be removed when social distancing allows. Thank you for continuing to work with NPHS in these matters! #WTMB #toughTogether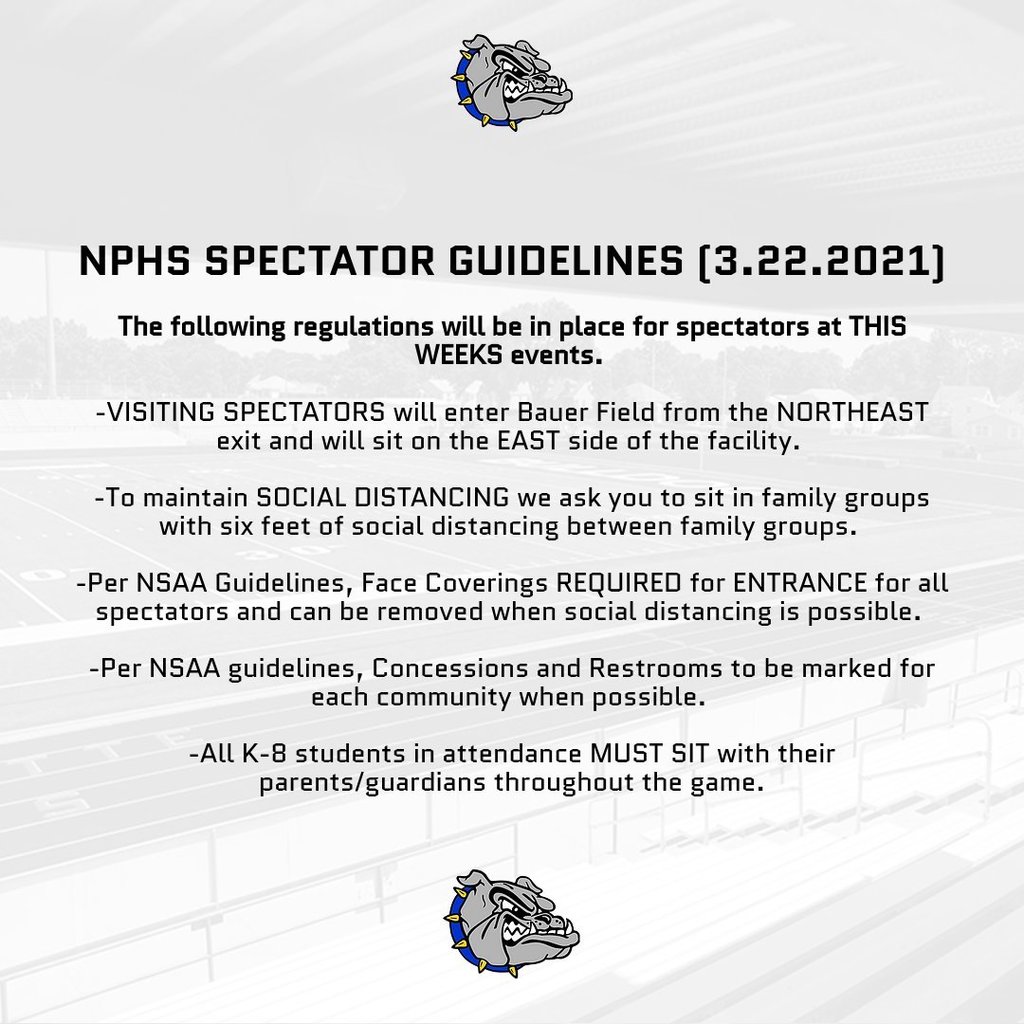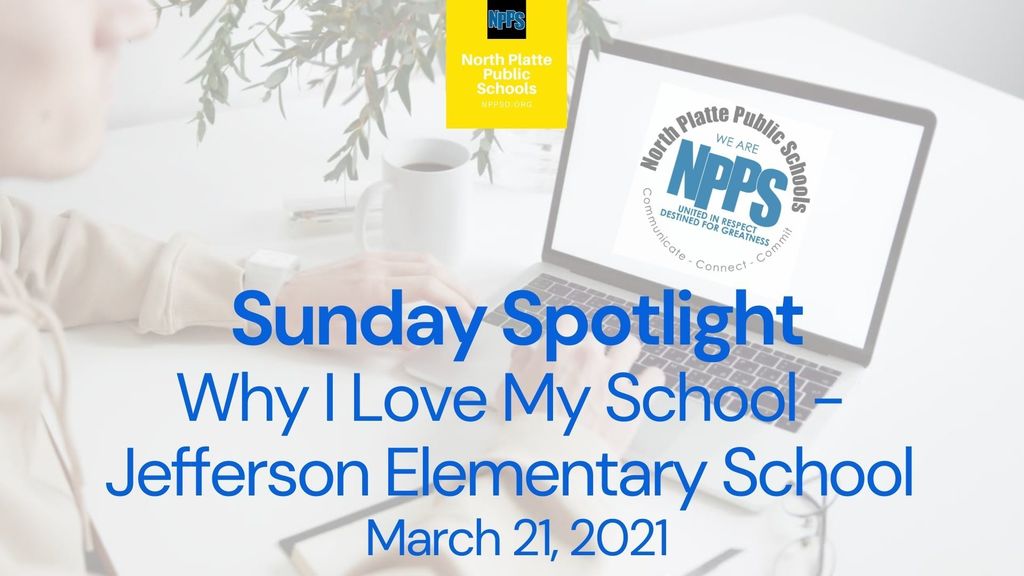 STATE CHAMPIONSHIPS TIME!! Bulldog Speech team will take on the rest of Class A in the 2021 NSAA Class A State Championship TODAY starting at 8:30 AM. The Class A competition will be held virtually and results can be found at
www.nsaahome.org
#WTMB #toughTogether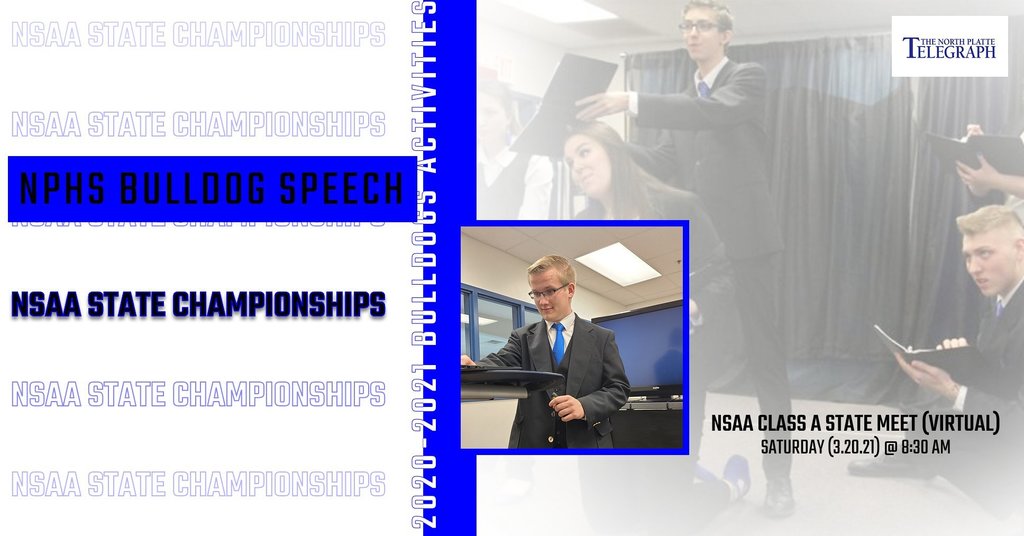 SOCCER GAME DAY!!! Your Varsity Bulldog Soccer teams hit the road to compete in the York Invite today starting at 10:00 AM. Please check spectator guidelines & live stream links in link provided: LINK-
https://trst.in/UUKcGg
Good luck athletes & coaches!!! #WTMB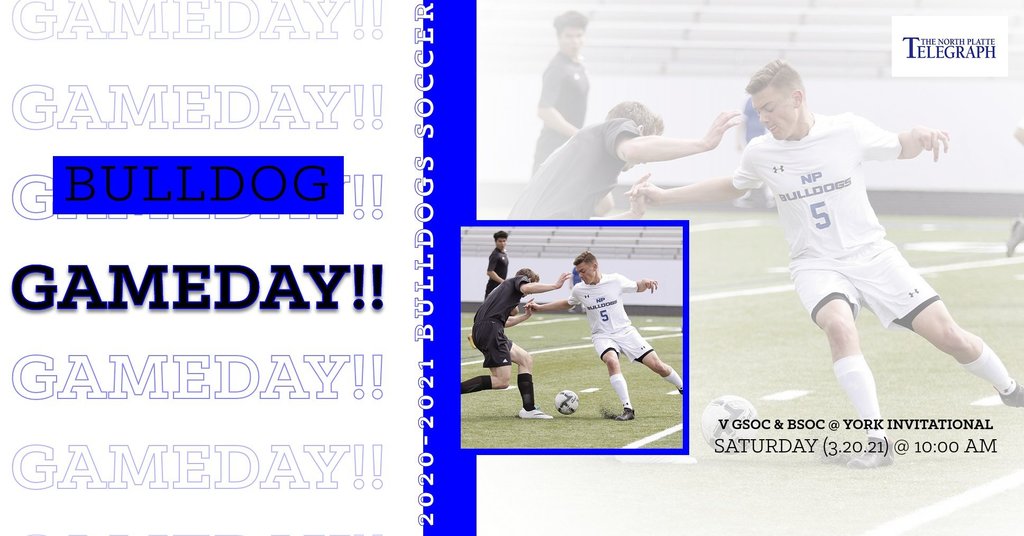 It's opening night! And you don't want to miss the Nebraska premiere of this show! Purchase tickets for the live show or livestream at the link below. We hope to see you tonight or Saturday at 7:00 or Sunday at 2:00!
https://www.showtix4u.com/event-details/45199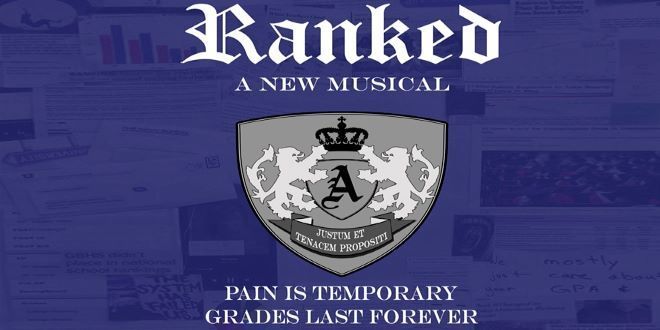 MATCH DAY! Your Lady Dawgs Tennis team will host the NPHS Doubles Invite TODAY at Cody Park-NPHS-Madison-Memorial Park starting at 12:00 PM. Please check spectator guidelines & live stream links in link provided: LINK-
https://trst.in/UUKcGg
Good luck athletes & coaches! #WTMB