MEET DAY!!! Your Varsity Bulldog Track & Field teams hit the road to compete in the UNK Invite today starting at 11:00 AM at Kearney H.S. Please check spectator guidelines & live stream links in link provided: LINK-
https://trst.in/UUKcGg
Good luck athletes & coaches!!! #WTMB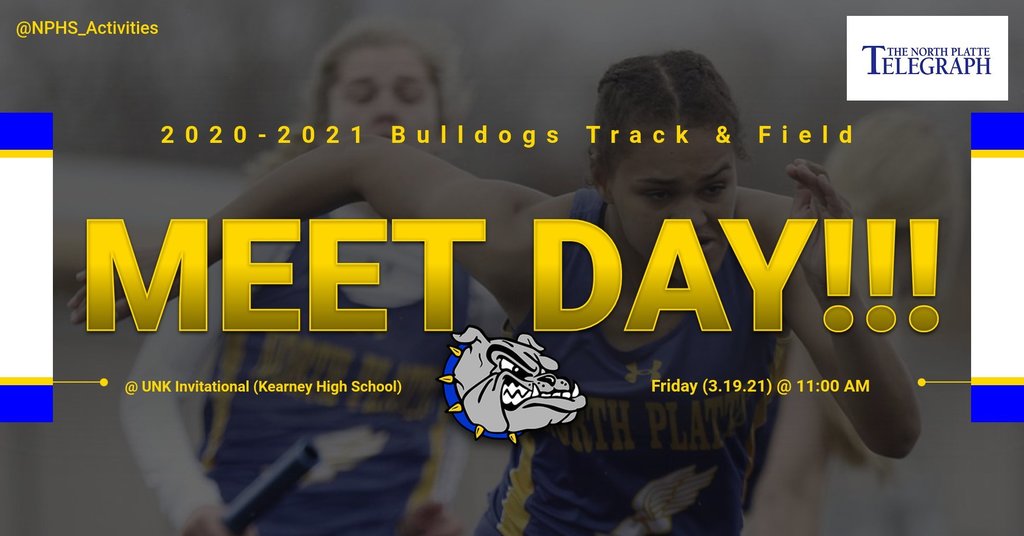 Tuesday, April 13, 2021 North Platte High School 1220 W 2nd Street 1:00 pm - Until Food is Gone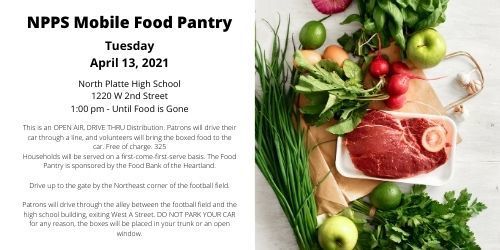 SOCCER OPENING DAY!!! Come out to Madison MS and support your JV/V Bulldogs Soccer teams as they host the LSE Knights starting at 4:00 PM. Please check spectator guidelines & live stream links in link provided: LINK-
https://trst.in/UUKcGg
Good luck athletes & coaches!!! #WTMB

We missed you at the NPHS National Honor Society Bulldog Blood Drive in early March, but you can still support our scholarship blood drive at a special drive on Friday, March 26, 2021, at the American Red Cross Donation Center, 1111 S. Cottonwood Street, from 9 a.m. to 3 p.m. Each donation helps build our scholarship total for our NHS seniors and helps up to three patients. Appointments are strongly encouraged so social distancing can be practiced. Your donation is essential. We'd like to show our gratitude for being a vital part of our American Red Cross community with a special gift. Get an exclusive Red Cross T-shirt when you come to give March 15-26, while supplies last. To make an appointment for this event, visit
www.redcrossblood.org
and use sponsor code "bulldogblood" or call 1-800-RED CROSS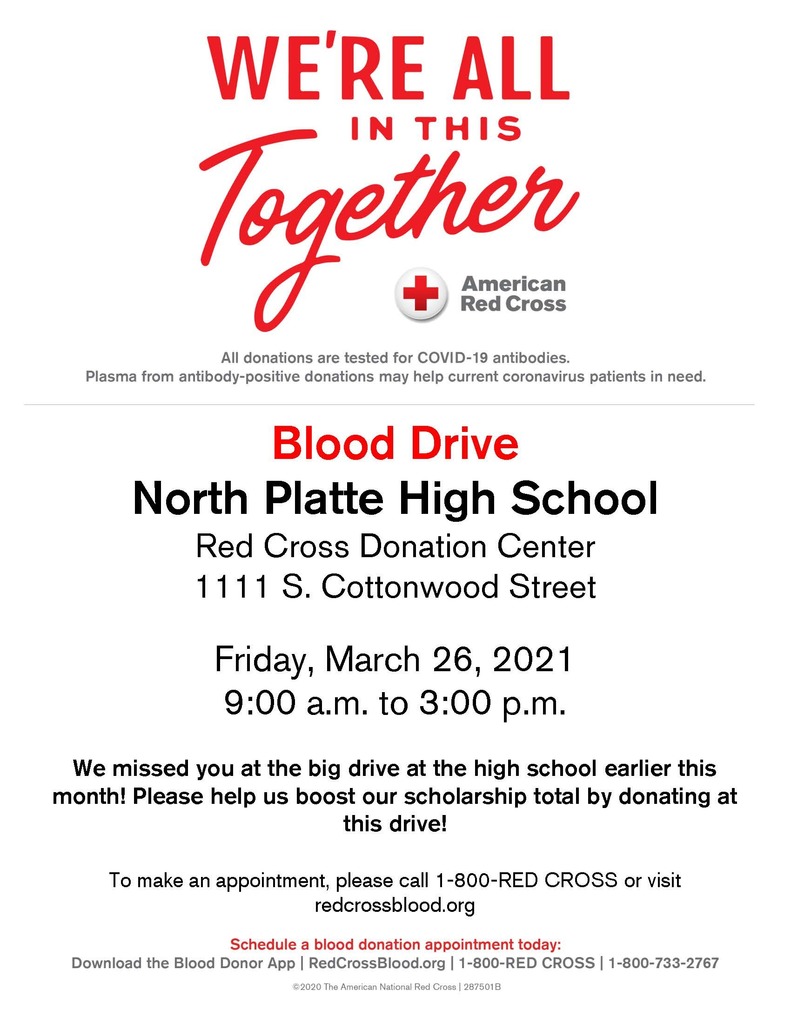 Your NPHS Musical cast and crew will be presenting "Ranked" this coming weekend from the NPHS Performing Arts Center!! Dates and times are Friday @ 7:00 PM / Saturday @ 7:00 PM / Sunday @ 2:00 PM. Tickets can be purchased at
https://www.showtix4u.com/event-details/45199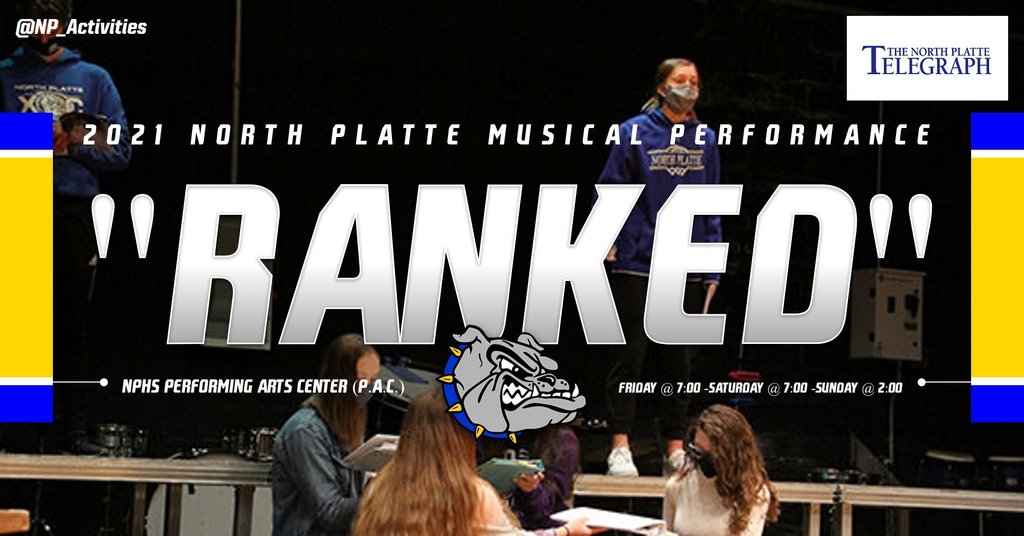 There will be no disruption to our busing schedule for the month of March.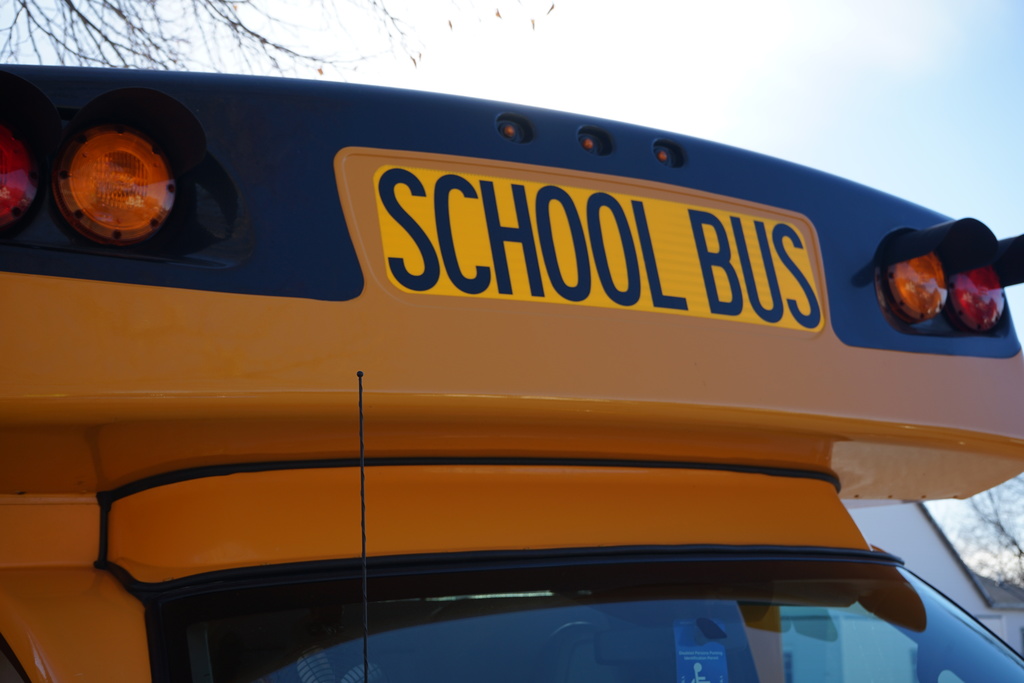 We hope you have had a chance to watch part one of our Sunday Spotlight. Check out part two to learn more about our NPPS Bullpup Preschool!
https://youtu.be/ehUSco9ypbo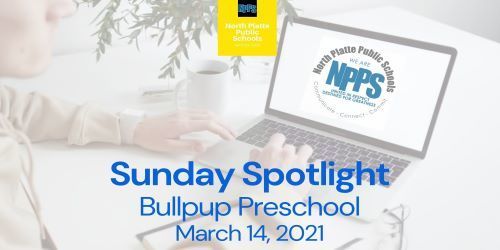 NPHS SPECTATOR GUIDELINES for the week of March 15th 2021. Per NSAA requirement we are still REQUIRING masks upon entrance to an NSAA event and they can be removed when social distancing allows. Thank you for continuing to work with NPHS in these matters! #WTMB #toughTogether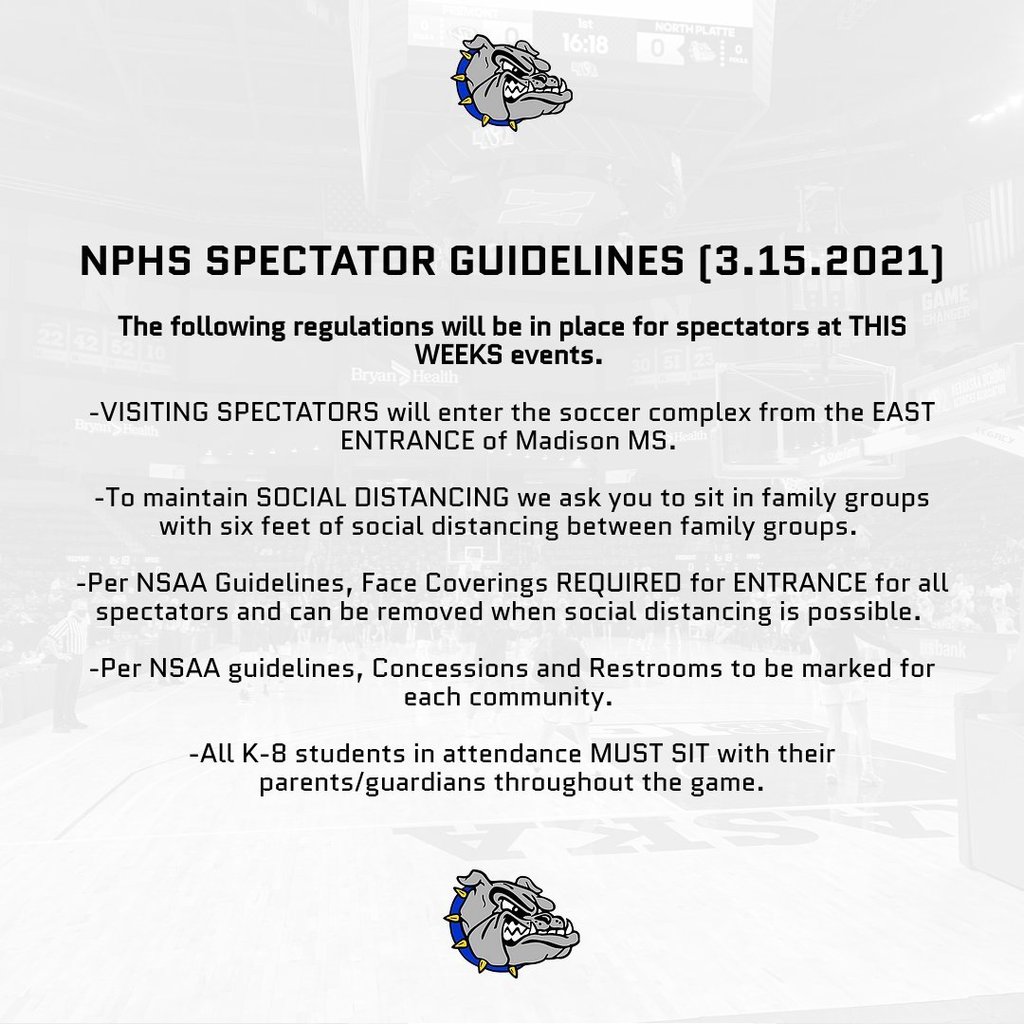 North Platte Public Schools has the following high school coaching/sponsorship positions available for the 2021-2022 school year. If interested, please email resume and/or list of experiences to North Platte Public Schools Activities Director, Jordan Cudney, at
jcudney@nppsd.org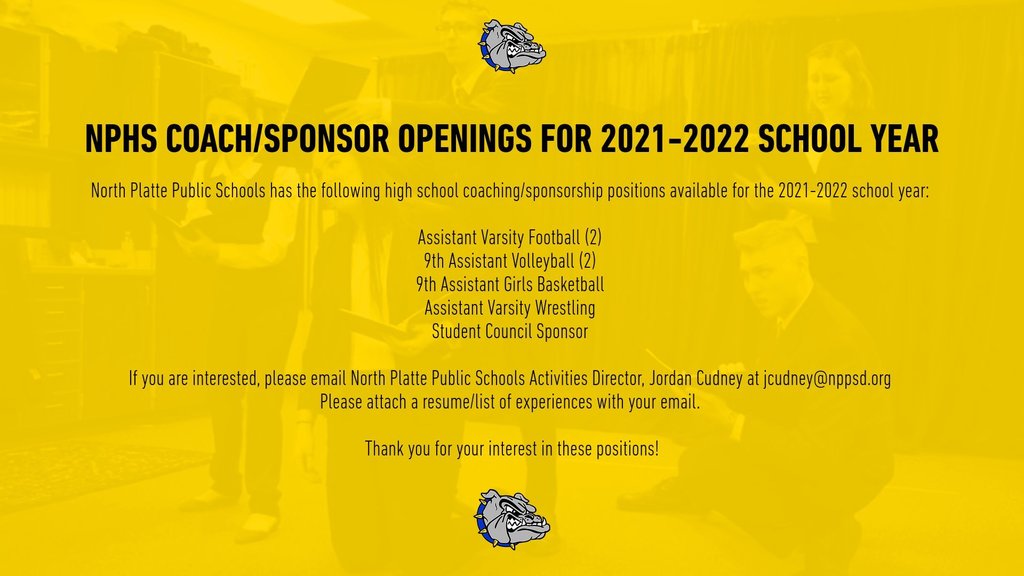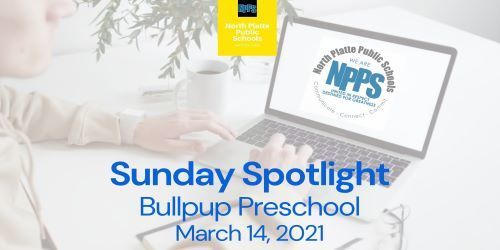 Due to an increase in activities, there will be no busing to and from Adams and Madison Middle Schools on Friday, March 26th. We ask that families find alternative means of transportation on this date. *This will not affect busing for Special Education Students.

Tuesday, April 13, 2021 North Platte High School 1220 W 2nd Street 1:00 pm - Until Food is Gone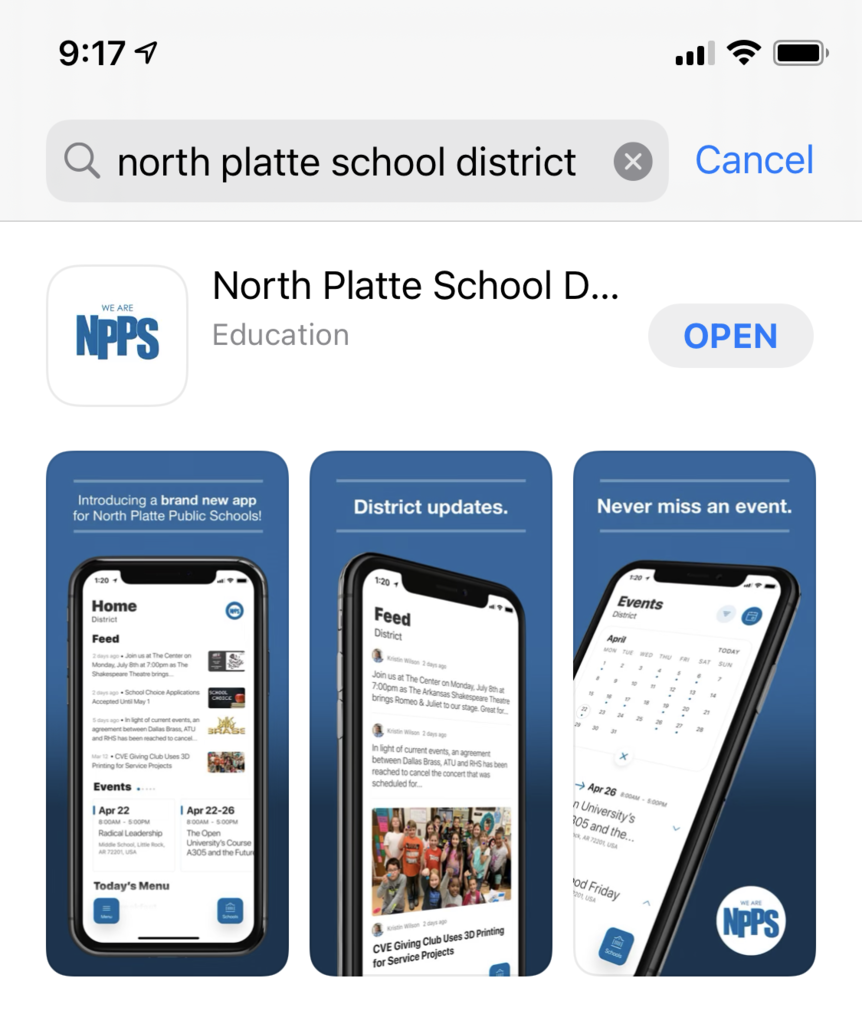 Stop by North Platte High School and purchase some Krispy Kreme Donuts from the NPHS Band. Today only now til Noon!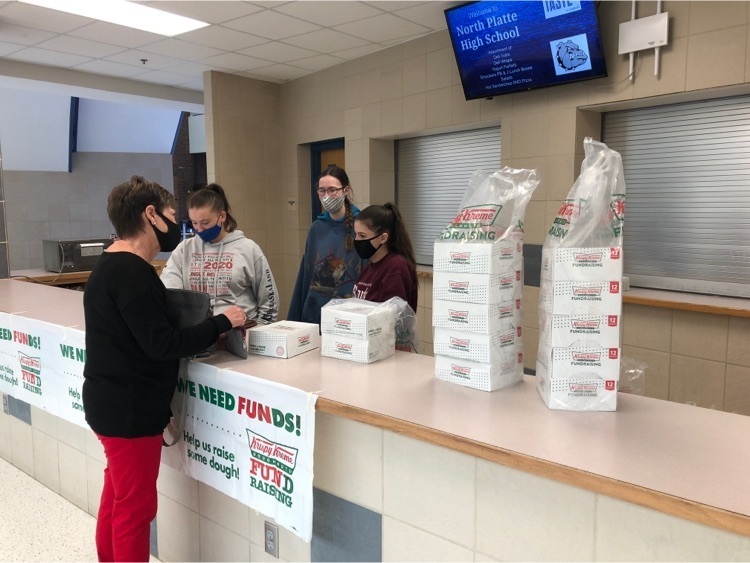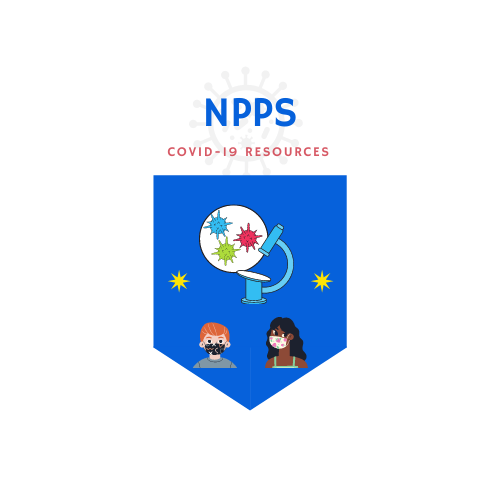 Tuesday April 13, 2021 North Platte High School 1220 W 2nd Street 1:00 pm - Until Food is Gone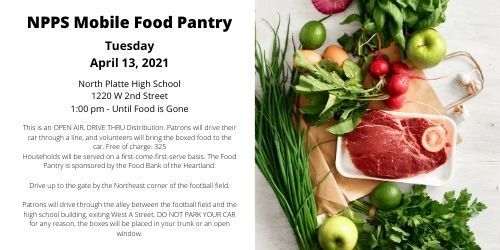 A New Website Means A New Mobile App! Check out the website:
https://www.nppsd.org/
Download the app by searching your app store for North Platte School District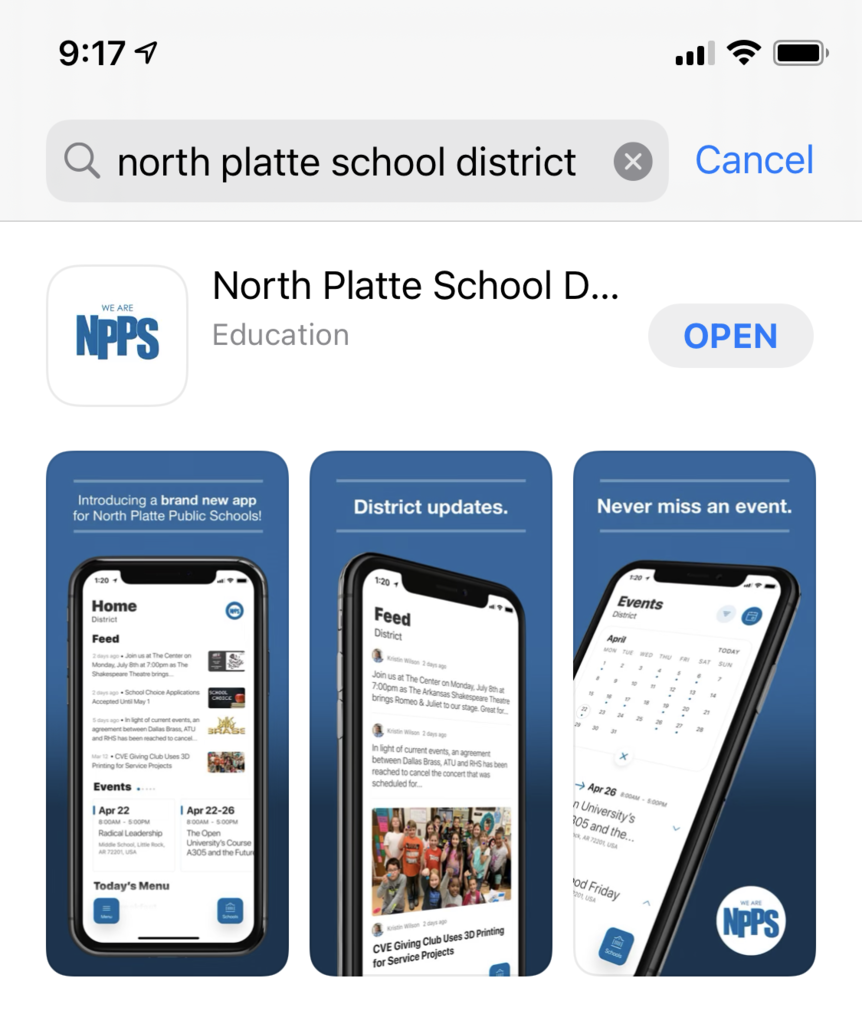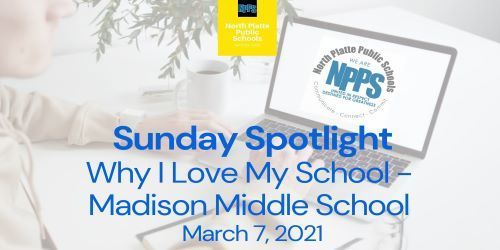 A New Website Means A New Mobile App! Check out the website:
https://www.nppsd.org/
Download the app by searching your app store for North Platte School District